The countdown to net zero is on with the
ActionZero EscoPod
Our patented multifunctional heat pump systems enable organisations like yours to realise their zero-emissions goals.
Creating and delivering solutions for a
zero-emissions

world
The EscoPod is a patented high temperature heat pump system delivering breakthrough market leading performance, helping customers in the industry, healthcare, hospitality and enterprise sectors achieve their net zero goals.
Utilising exclusive technology, the EscoPod is an integrated, modular thermal heating solution – with modules for process water, space heating, domestic hot water, and chilling. It's configured specifically for your facilities requirements.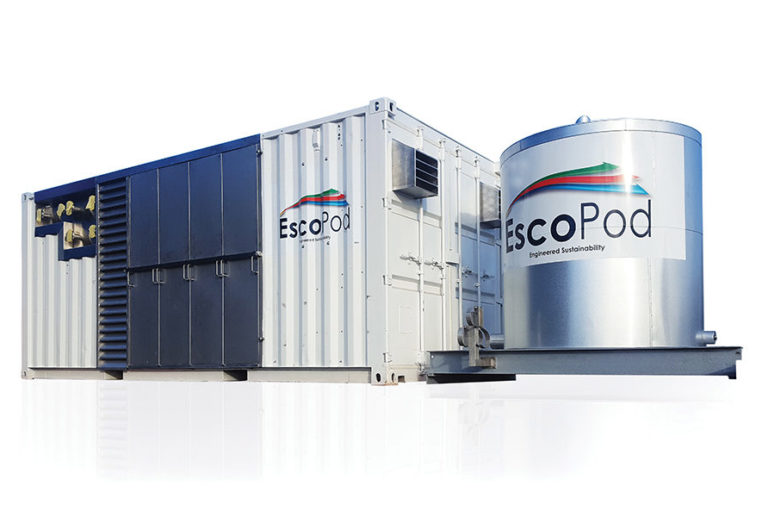 How can the
EscoPod

help your business?
The EscoPod solutions perform up to 30% better than competitors.
Time is running out. It's time to take
action

.
When you choose ActionZero you choosing a fully managed turnkey solution. When we say we're in it for the journey, we mean it. Unlike other providers, we'll carry out the integration, operation and maintenance for you – leaving you to take care of your day-to-day business.
Heat recovery
Superior heat recovery is an integral part of EscoPod systems. We deliver a higher system COP than competitors through detailed bespoke design.
Systems integration
Typically the heat pump is dropped at the customer's gate, and all the integration pain is left to the customers. At ActionZero we deliver complete turnkey integration without disruption to operations.
Tailored solutions
We provide a managed service and customise our solution to your needs, including data, design, engineering, operations and maintenance.
ActionZero

can help businesses in these industries
Discover the engineered solutions and patented technologies you need to eliminate carbon emissions, including the ActionZero EscoPod.
Tap into our industry experience and get guidance on supply-side utilities, renewables, grid interconnection, and energy marketing.
Engineering & Project Management
Let us take the lead on energy projects to help deliver your decarbonisation goals without impacting productivity. 
Harness the prescriptive and predictive data analysis power to improve and manage energy emissions at both macro and project levels.

Revolution through innovation
Together we can make a difference.