Meet the Senior Leadership Team
Cormac Murphy |Chief Executive Officer
Prior to ActionZero, Cormac was Managing Director at Energy Services Ltd. for six years, providing deep advisory and consulting support to many leading organisations in carbon and energy management.
A process engineer with a strong technical background across a range of industries, he has extensive experience in decarbonisation, energy management and strategic sustainable development, renewable energy, energy procurement and risk management.
Cormac has significant sectoral and engineering experience having worked across many industries from food and pharma to medical devices and electronics.
Cormac has over 14 years' experience in energy and carbon consultancy and has worked with many of the largest energy users, public and private bodies, and utilities in Ireland, delivering highly regarded and respected professional advisory services.
Cormac is a big music enthusiast; regularly attending music events and festivals. He's even been known to pick up a guitar on occasion!  He enjoys sports and fitness and is very passionate about environmental and climate issues.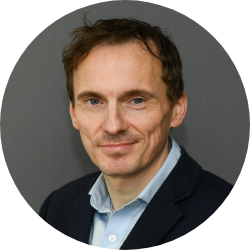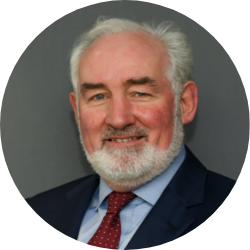 John O'Leary | Chief Technical Officer
John is an honours graduate and past part-time lecturer of the Food Engineering Dept., UCC.
With over 30 years of experience in the design of large ammonia refrigeration systems operating to below -50°C, John has pioneered the design and use of highly efficient, high temperature heat pumps in Irish food and pharma operations.
He has implemented many of his inventive designs in these sectors using his philosophy to drive sustainability by making it financially irresistible to large energy users – a philosophy that has led to the development of the  EscoPod, a system that is a key weapon in the decarbonisation of heat.
When he's not inventing breakthrough technologies to help the planet, you can catch John rowing through the picturesque lakes of Killarney.
Harry O'Farrell | Chief Commercial Officer
Harry has over 20 years' experience in the energy field, with a strong track record in technical engineering and project management, technical sales, Commercial Director, and currently Chief Commercial Officer at ActionZero.
Harry leads commercial, sales and marketing strategy as well as internationalisation for new market geographies. He is the current Chair at Energy Cork and is engaged in developing and executing strategy to deliver Cork's Energy Master Plan.
Harry is passionate about all issues energy & sustainability, and in particular helping organisations develop and implement strategies to deliver net-zero operations and align with circular economy principles.
An endurance sports enthusiast, You'll regularly find Harry participating in adventure races or climbing his local Ballyhoura mountain in Co Cork.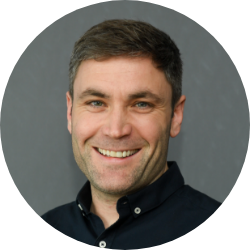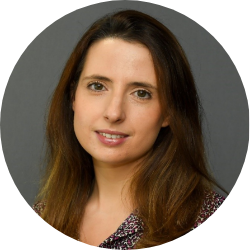 Louise Patrick | Chief Financial Officer
Louise is ActionZero's Chief Financial Officer and is responsible for leading the company's financial function.
Her role is hugely varied and encompasses everything from commercial finance to technical accounting, stakeholder management and tax planning.
Prior to ActionZero, Louise held a senior role at McKesson, a Fortune 500 healthcare company, where she managed the international accounting group, had responsibility for the accounting of the international hedging strategy, lead discussions around intercompany debt management, financing plans, restructuring activity, and other corporate driven initiatives. She is 'Big 4' trained and previously held a management role in the audit and assurance business in Ernst & Young.
Louise is a Chartered Accountant, holds a 1st Class Honours BBS degree in accounting and is US GAAP Certified.
In her spare time, Louise loves to travel, read a good novel, or spend time with her family.
Liam Flynn | Chief Product Officer
A Marine Engineer by training, Liam has worked in the energy efficiency and renewable sector, on such projects as Electrical Generation from Waste, Solar Parks, Wind Parks, Steam Projects, Gasification and some of the biggest Geothermal projects in Europe.
A serial inventor, with many patents to his name, he has brought all that experience and inventiveness to bear in the development of the EscoPod concept.
Liam is an avid sailor.  In his free time, you'll find him exploring the seas of Ballycotton Co Cork with his beloved pooch Darcy or relaxing with a beverage at his local 'Cush'.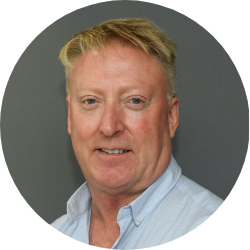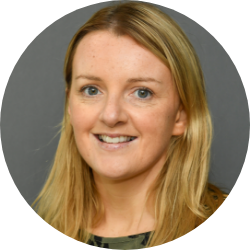 Caroline Horgan | Operations Manager
Caroline is our senior operations manager at ActionZero. She oversees high-level HR duties, such as attracting talent and setting training standards and hiring procedures. She also ensures all company operations are carried out in an appropriate, cost-effective way.
Prior to ActionZero, Caroline worked in a high-volume tech business where she developed and implemented in-house HR and admin systems, Increased employee performance and training participation. She graduated from University College Cork with a first-class Honours Commerce Degree and is currently undertaking an Associate Diploma in People Management.
Caroline enjoys spending time with her family, strolling along the scenic beaches of Cromane Co Kerry, getting her coffee fix at Patchino's and relaxing at the local Boathouse Cafe.
Siona Daly |Consulting Services Manager
Not only does Siona manage a team of energy professionals, she provides strategic consultancy services herself.
A Chartered Mechanical Engineer, with a First-Class Honours degree, Siona has more than 16 years of experience in sustainable energy consultancy in Ireland and Canada. 
Prior to ActionZero, she worked as a manager in a social enterprise. Over three years she recruited dedicated resources to the social aspect of the organisation and diversified the revenue streams for the technical services engineers. 
Siona won several public sector contracts and collaborated successfully with research institutions on EU funding calls. She also delivered Strategic Energy Management Consultancy to key clients, delivered HR policies and updated health and safety systems.
STEM education and empowering women in the STEM industry is also important to Siona. In her spare time she enjoys spending time with family and friends. At the weekends you'll find Siona playing tennis, at the gym or transporting her children to activities.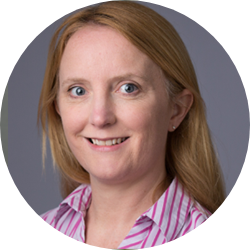 Together we can make a difference.